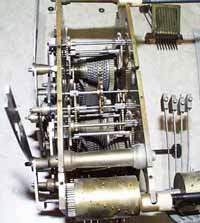 We repair all types of clocks, mechanical and electrical, old and new.
We warranty our work, parts and labor, for one year from the date of delivery.
We offer pickup and delivery services locally as well as on site repair and set-up for clocks that require it, such as tallcase clocks.